Soft, Stylish and Smooth - Complement Your Home With The Modern Play Mat
Tatami Kids was created to give parents a contemporary option for play mats. Our mats are all about providing style and comfort through a minimalistic and chic design, coupled with a heavenly soft inner memory foam to protect your little ones from bumps and falls during play.
Our core mission is to help the modern parent to never compromise between form and function in their new life with children. Never settle for the gaudy, hard, puzzle play mats. Be the family of envy for play dates and accent your home with our soft and stylish play mat.
Start building a life of style and comfort for your family today!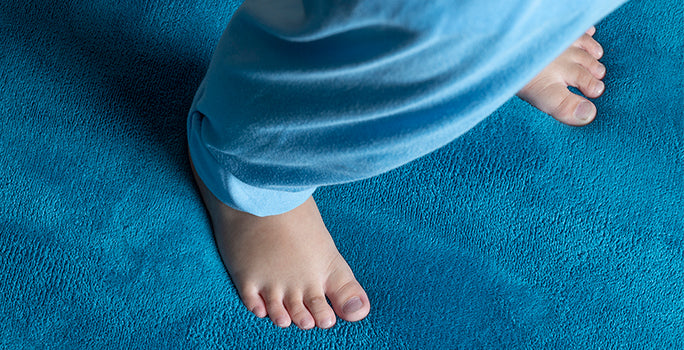 PLUSH & HEAVENLY SOFT
Incredibly soft, we constructed our mats to be plush and springy through the inner memory foam material. Playtime has never been so safe from bumps and falls.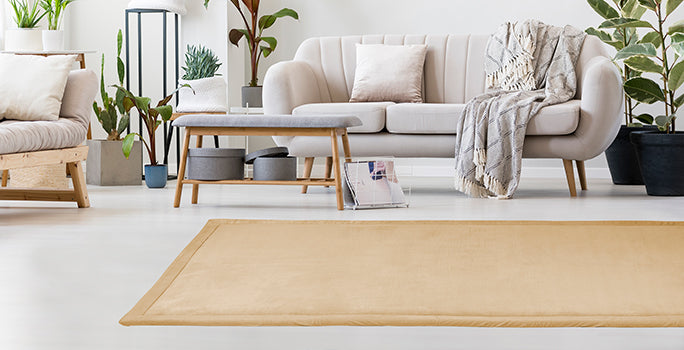 MINIMALIST DESIGN
Based off centuries-old, traditional Japanese Tatami mats, world renowned designer, Hiroshi Matsuno, adapted our mat's design to bring it to the modern home across the world. Chic and minimalistic, along with ten stunning color tones, ensures our mats compliment any living or kids room.
VELVETY TOUCH
Our 'Velvet Coral' outer lining provides a luxurious and sensational feeling to the touch that both children and parents love. The velvety topcoat, in addition to the inner foam, only adds to the silky softness of the whole mat. Trust us, it's even more comfortable than relaxing on the sofa!
Why Our Playmats
---
Two Thickness Options
Our thickest 30mm mat, great for kid's playtime and for the whole family to relax and bond on. Our 20mm mat, perfect for infants to learn crawling and walking on with safety; giving a soft yet sturdy foundation to practice.
Easy Cleaning
Fabrics used in our mats ensure minimal and quick cleaning. Simply spot/wipe clean spills and spit-up, and frequent vacuuming cleans dirt and residue. It's even hand or machine washable for an occasional deep clean. Our mats stay fresh, stainless, and hygienic with absolutely no hassle!
Quality Material
The outer, inner, and bottom materials are all specifically designed and engineered to make our mats breathable and cooling during the summer, and insulating and cozy during the winter. Perfect for snuggling with your kids in any weather.
Professional Build
We strive to only use the best materials available. Constructed through highly skilled stitching ensures our mats lasts for years. It grows alongside with your kids!
Laboratory Tested & Globally Certified
Rest assured, Tatami Kids' mats have been analyzed, tested, and approved by both U.S and European Safety Standards making them perfectly safe for babies and children to play on.
Anti-Slip
Small rubberized grips pattern the bottom of our mats to ensure no slipping and moving occurs when played and stepped on, providing an extra addition of safety, protection and reassurance for the whole family.